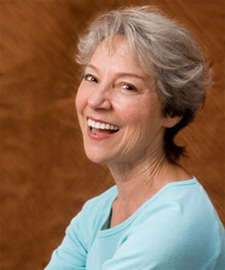 Dental implants are artificial tooth replacements used to counter tooth loss. The procedure is categorized as a form of prosthetic (artificial replacement) dentistry, though it also falls into the category of cosmetic dentistry as well.

Although you have a number of restorative options for the treatment of missing teeth, none have proven to be as functionally effective and durable as implants. In many cases, dental implants may be the only logical choice for the restoration of all necessary functionality of the teeth and supporting structures.

People who have lost teeth might feel too self-conscious to smile or talk. Additionally, biting irregularities caused by tooth loss can have a negative effect on eating habits and this can lead to secondary health problems like malnutrition. Regardless of the nature of problems related to tooth loss, dental implants may provide a simple remedy with proven results.

Dental implants are stronger and more durable than their restorative counterparts (bridges and dentures). Implants offer a permanent solution to tooth loss. Additionally, implants may be used in conjunction with other restorative procedures for maximum effectiveness. For example, a single implant can serve to support a crown replacing a single missing tooth. Implants can also be used to support a dental bridge for the replacement of multiple missing teeth, and can be used with dentures to increase stability and reduce gum tissue irritation.

Today's dental implants are virtually indistinguishable from other teeth. This appearance is aided in part by the structural and functional connection between the dental implant and the living bone. Implants are typically placed in a single sitting but require a period of osseointegration.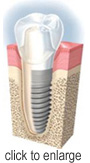 Osseointegration is the process by which direct anchorage of a dental implant root and the bone of the jaw occurs. Osseointegrated implants are the most commonly used and successful type of dental implant. An osseointegrated implant takes anywhere from three to six months to anchor and heal, at which point your dentist can complete the procedure with the placement of a crown. Once the implant has anchored with the jawbone, artificial prosthesis may be attached and the process is done.


NobelSmile Advisor Presentation
Watch our interactive dental implant presentation
to learn more about your available options: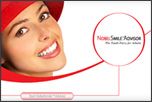 Click thumbnail above to view



Dental implant topics covered:
Missing teeth
Teeth that need to be pulled
Dentures
Bridges
Chipped teeth
Discolored front teeth
Crown with metal showing

Dental Implants require good oral health and adequate bone structure for the implant to fuse in the bone tissue. Dr. Athans will examine your medical history and your oral health to determine if you are a canditate for Dental Implants. Once the Dental Implant has fused in the bone then Dr. Athans can place your custom crown, bridge, or even denture. One Implant can be placed for one tooth, or a few Implants can placed to anchor a bridge, a partial denture, or even a full denture. An Implant supported denture can be an option for you. Studies show that a Dental Implant "acts" like a root of any tooth. This prevents bone loss that otherwise would be lost. A Dental Implant in the jaw bone stabilizes the bone and makes it stronger.